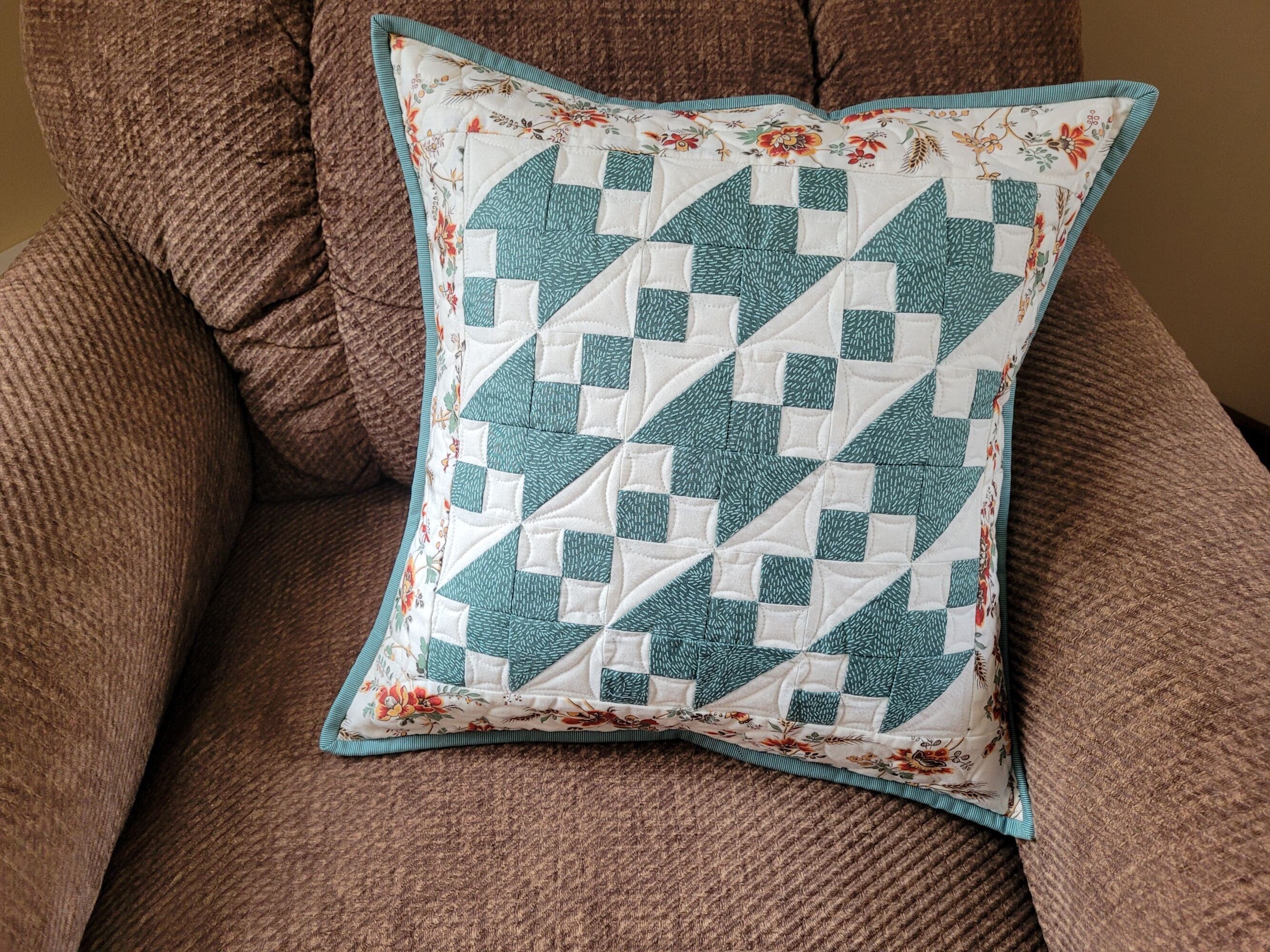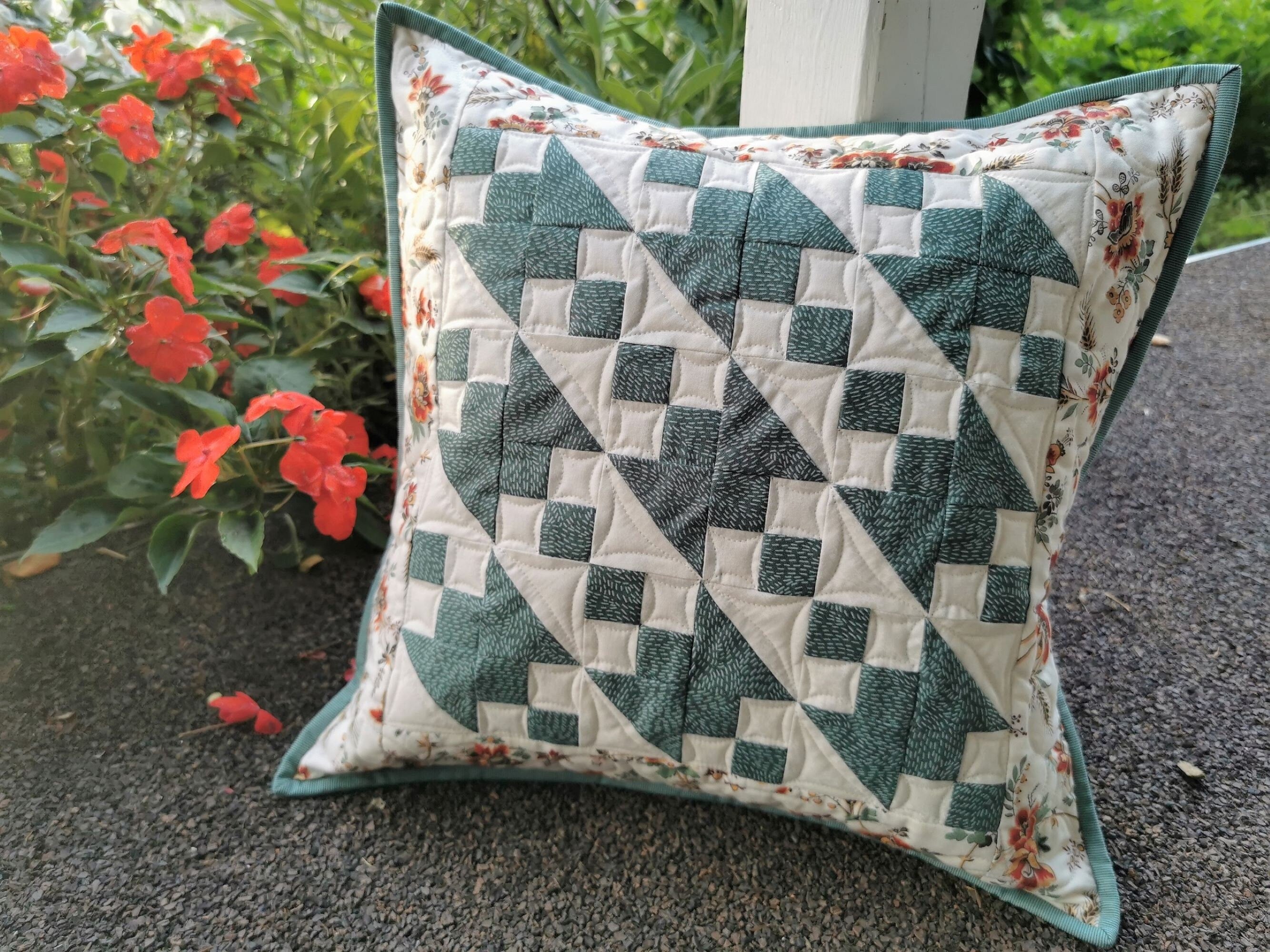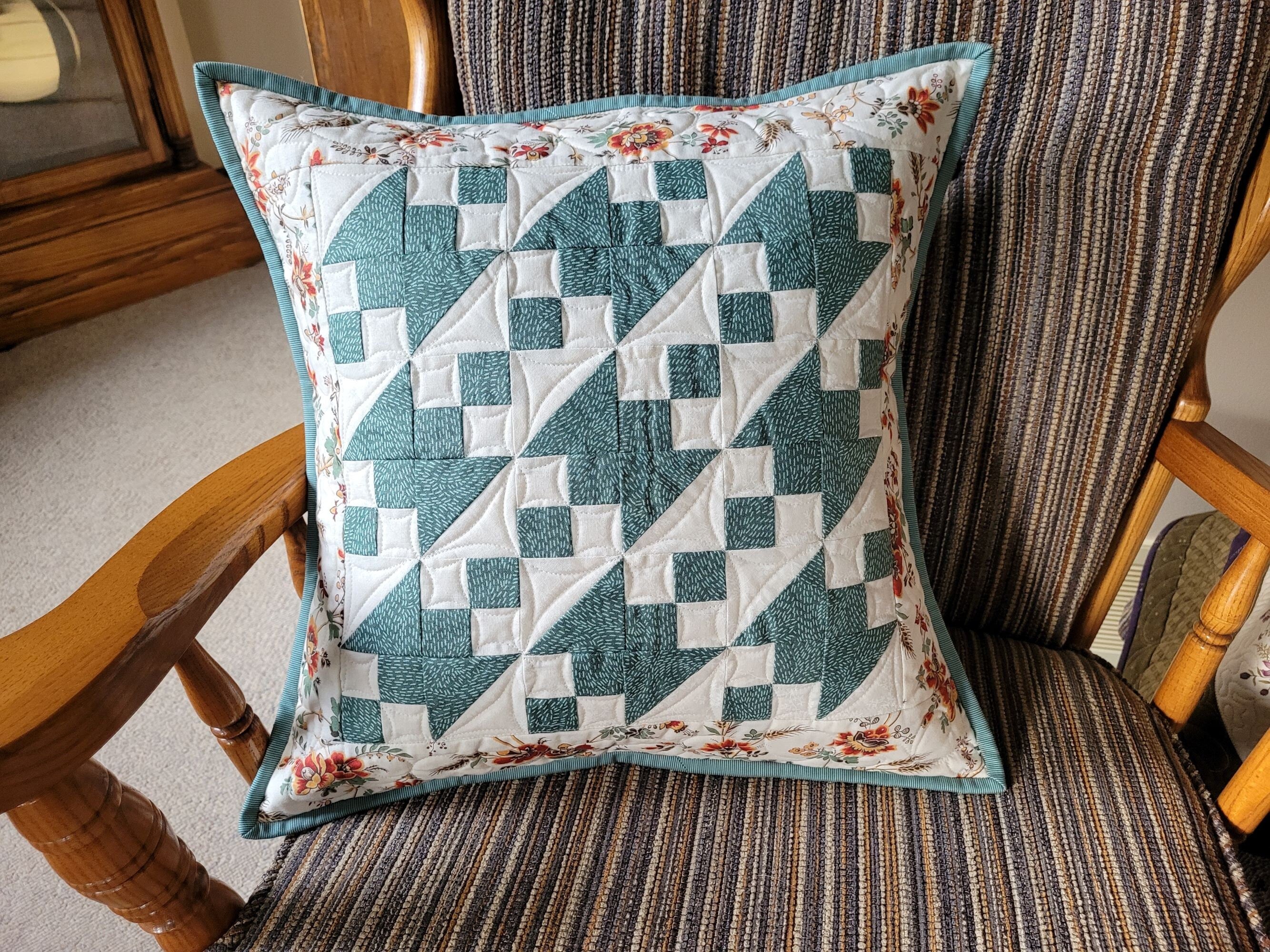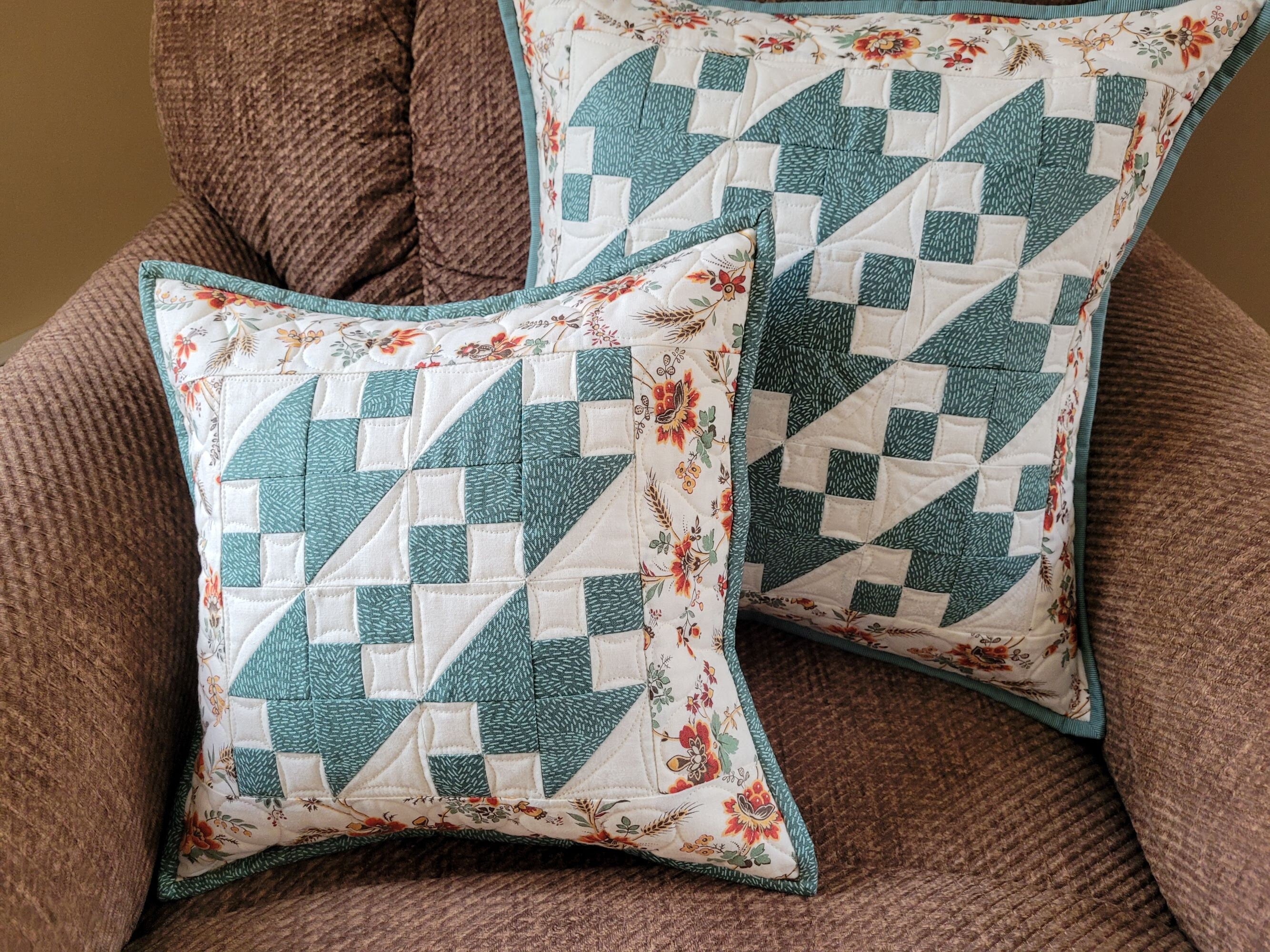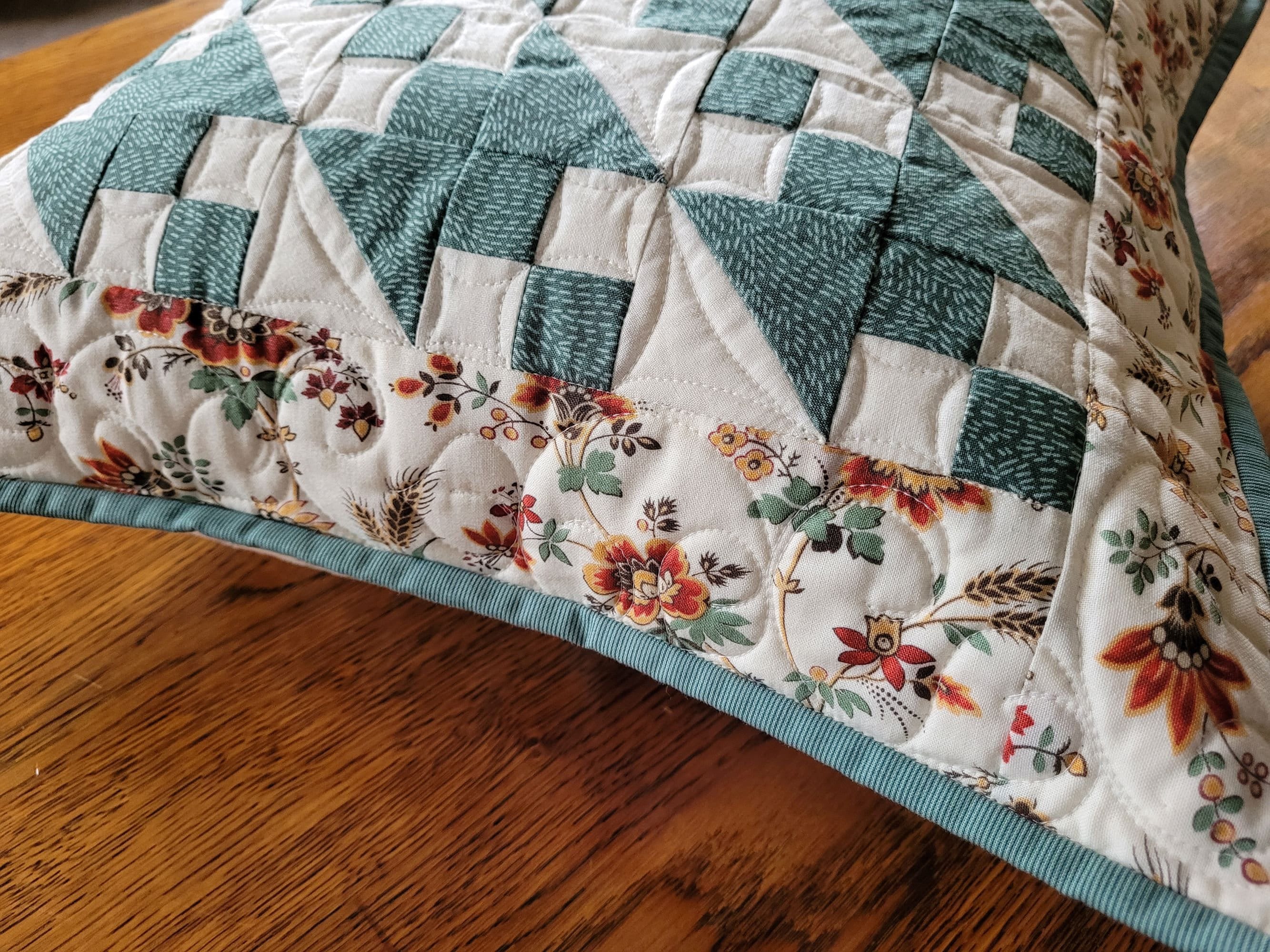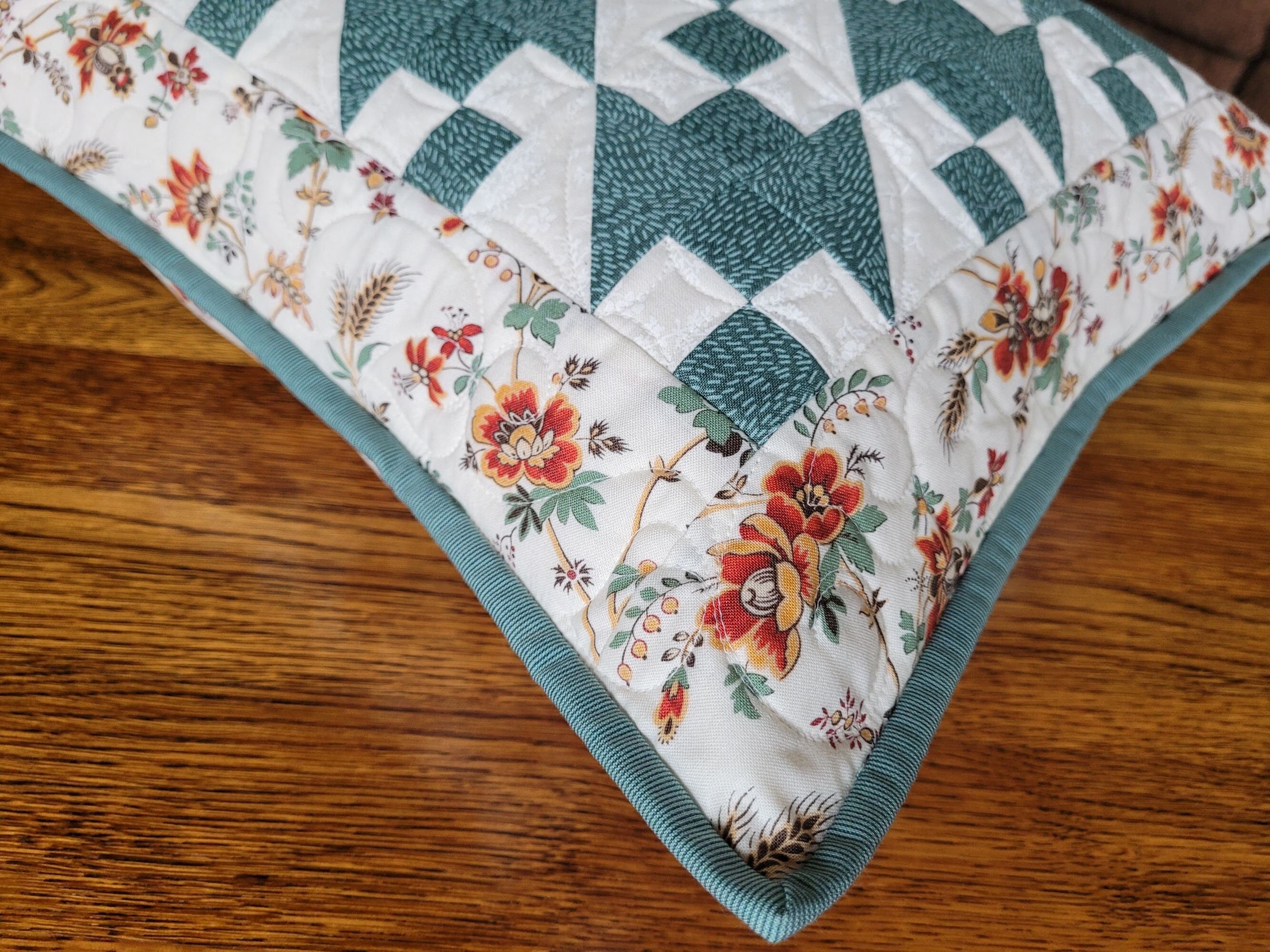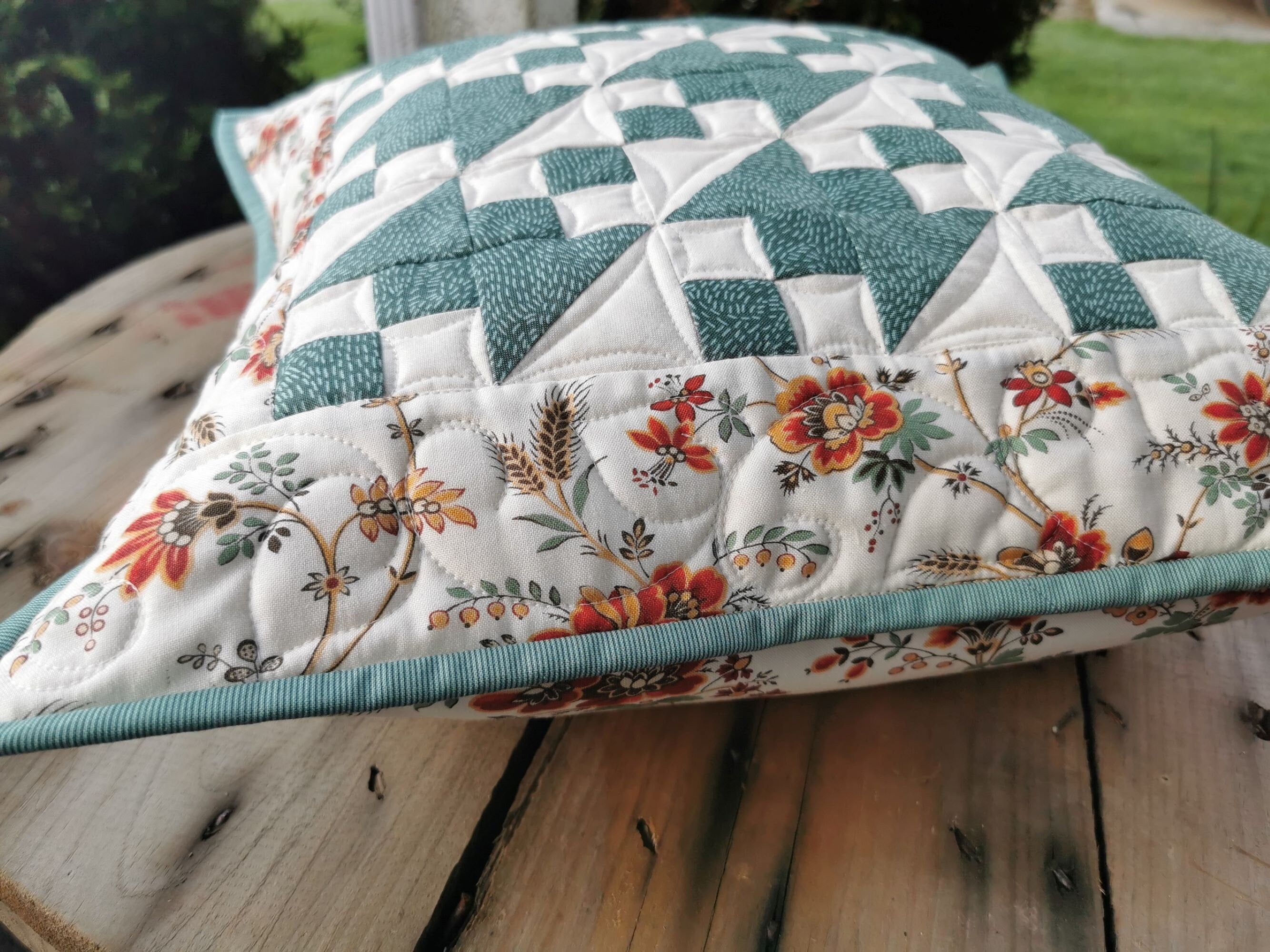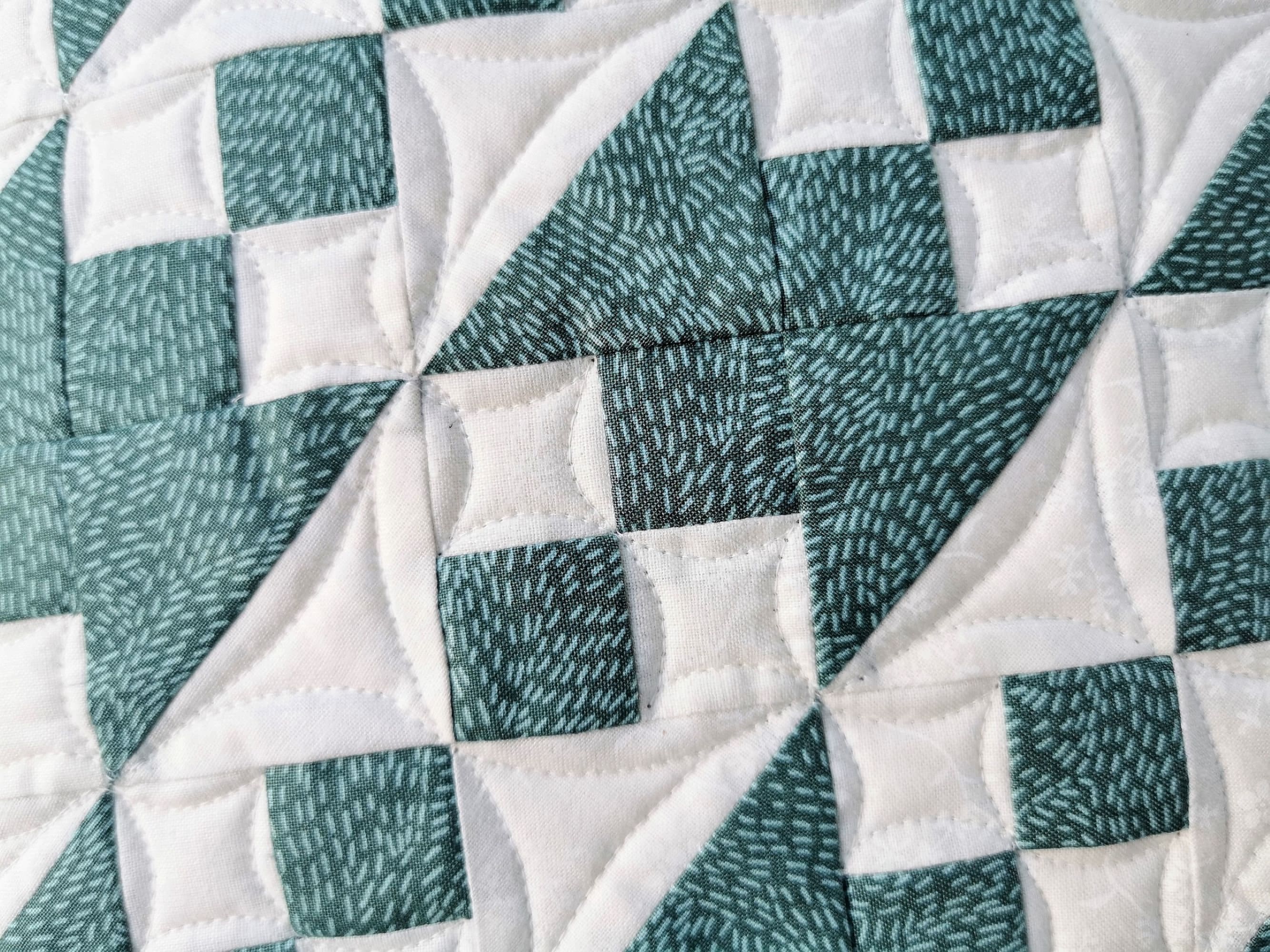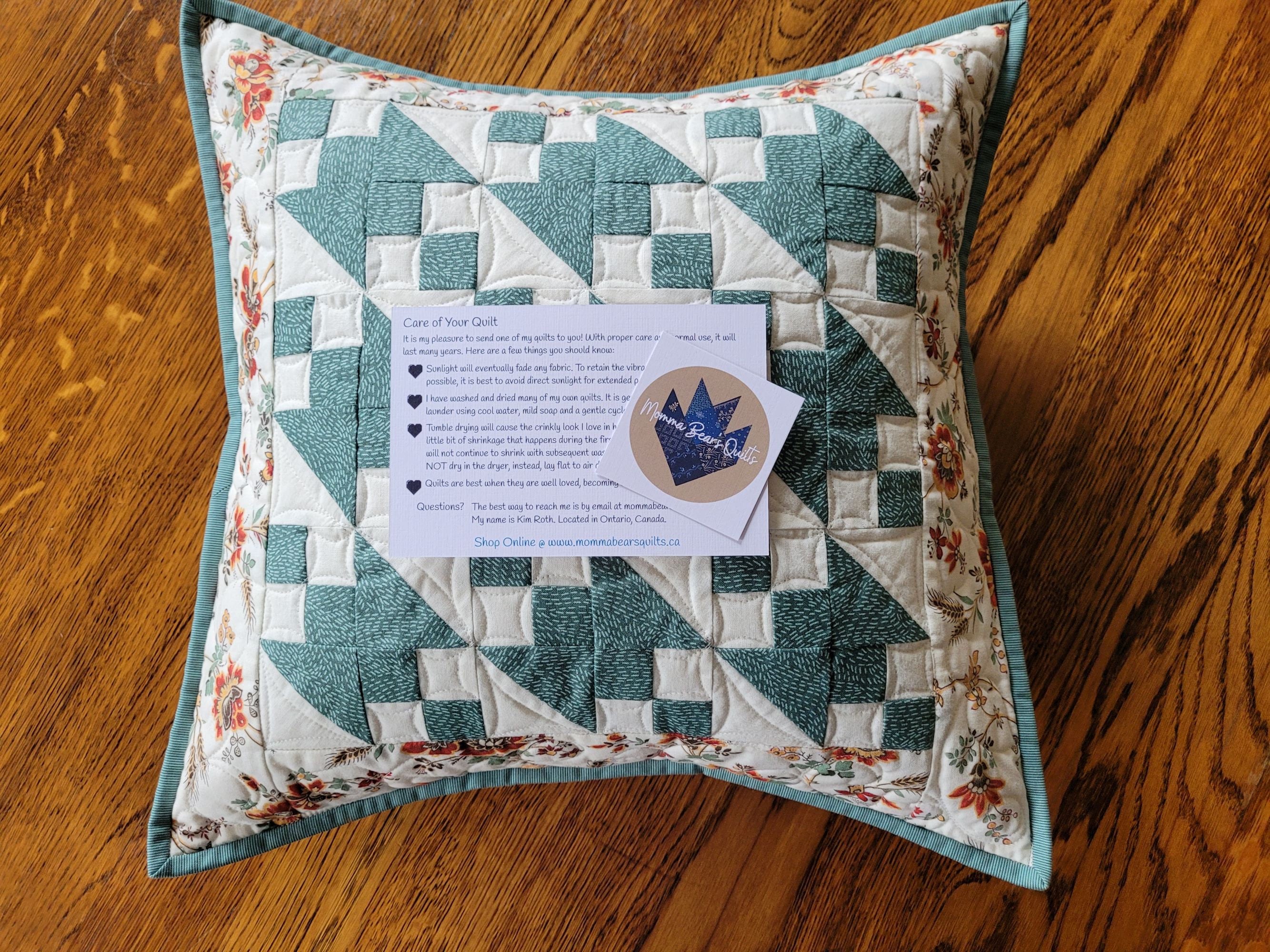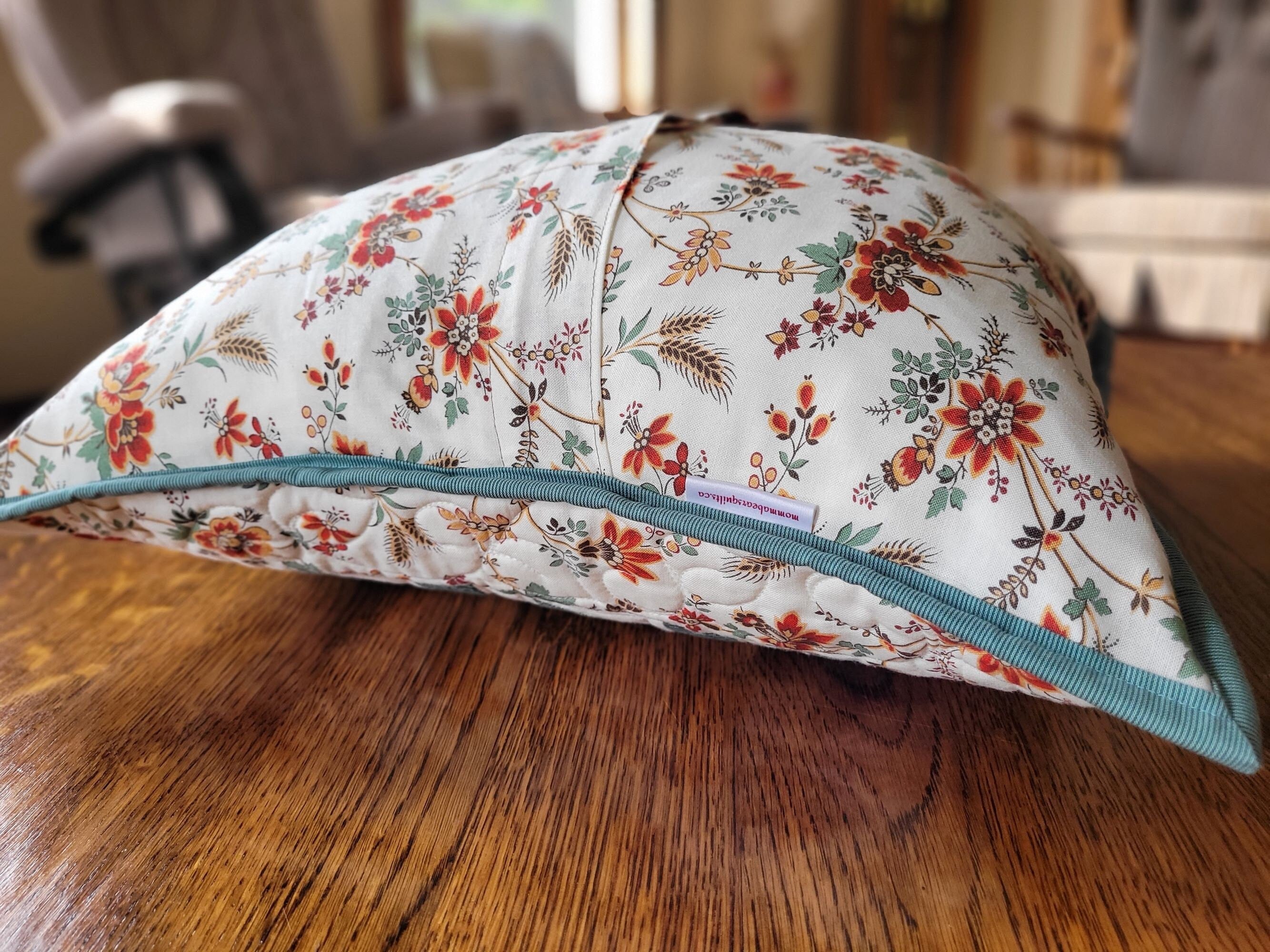 Quilted Pillow, Teal Patchwork Throw Cushion, 16 inch Pillow Cover, Summer Decor
---
Quilted pillows are a great way to change your decorating and give your room a whole new personality! Teal patchwork surrounded with a light floral border provides beautiful contrast. All cotton fabrics. Lovely as a sofa cushion or on your bed.
Our pillows fronts are all quilted for a unique, plush look with lots of texture.
Switching out covers is quick and easy with our overlapping back. Easy care, in with regular wash.
This listing is for the larger pillow only, which is sized for a 16 or 17 inch (41 cm) square pillow form. You have the option to purchase the cover only or include the form. When you choose to purchase the form also, you will receive a polyester filled, individually compressed form, in the appropriate size. The compression simply allows for less bulk when shipping. They will inflate instantly, once you open the bag.
You will notice that there are two cushions shown in the one photo. The smaller one is sold separately. You can view other available sizes here: https://mommabearsquilts.ca/collections/pillow-covers