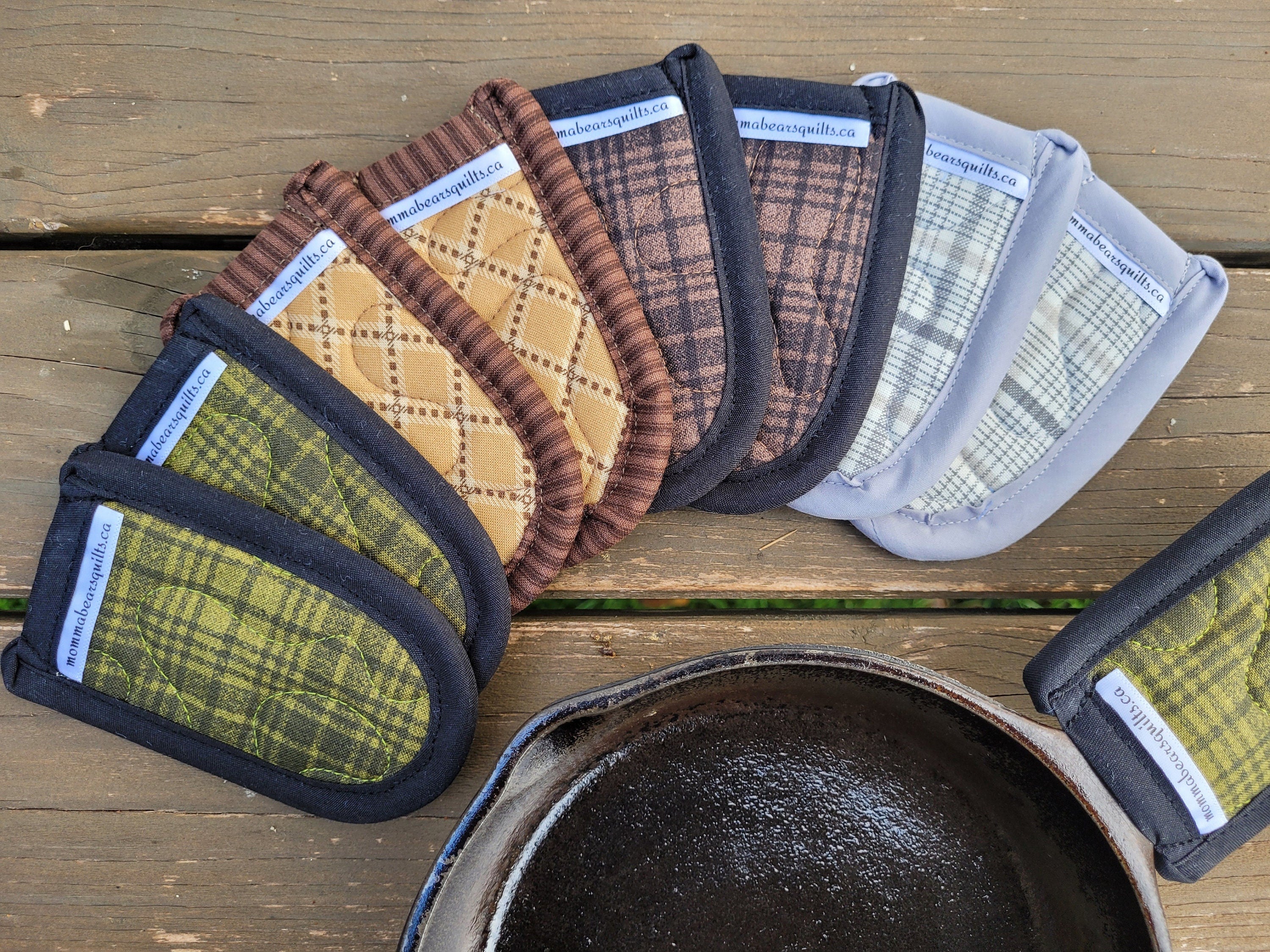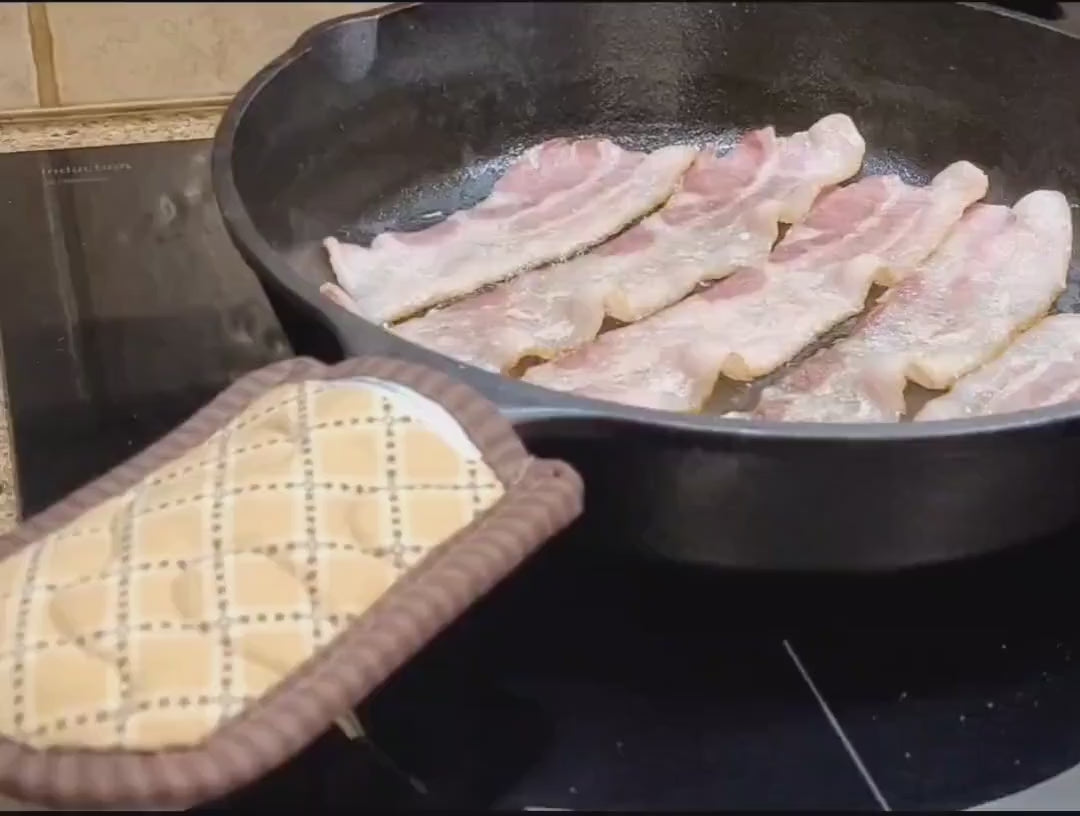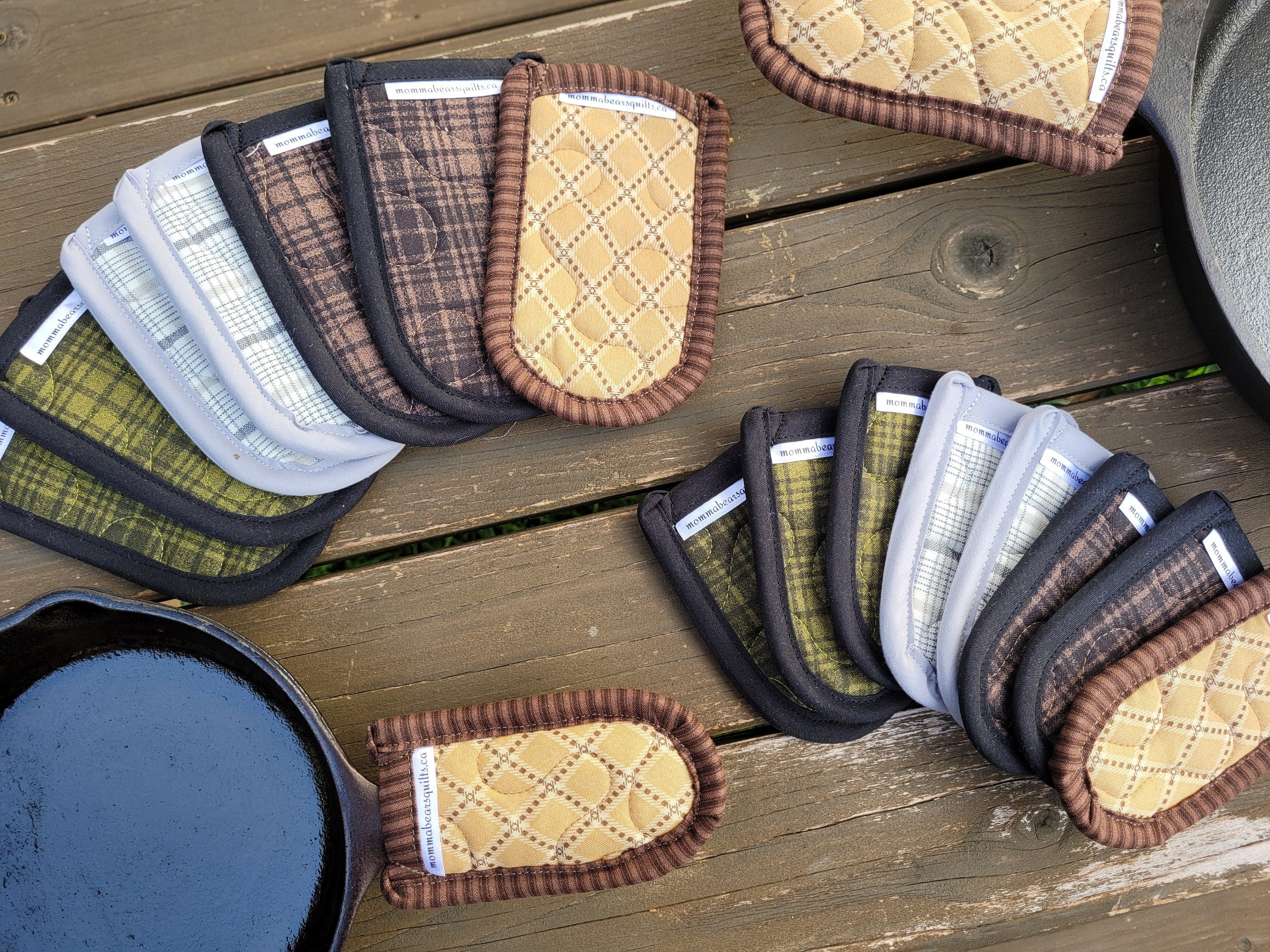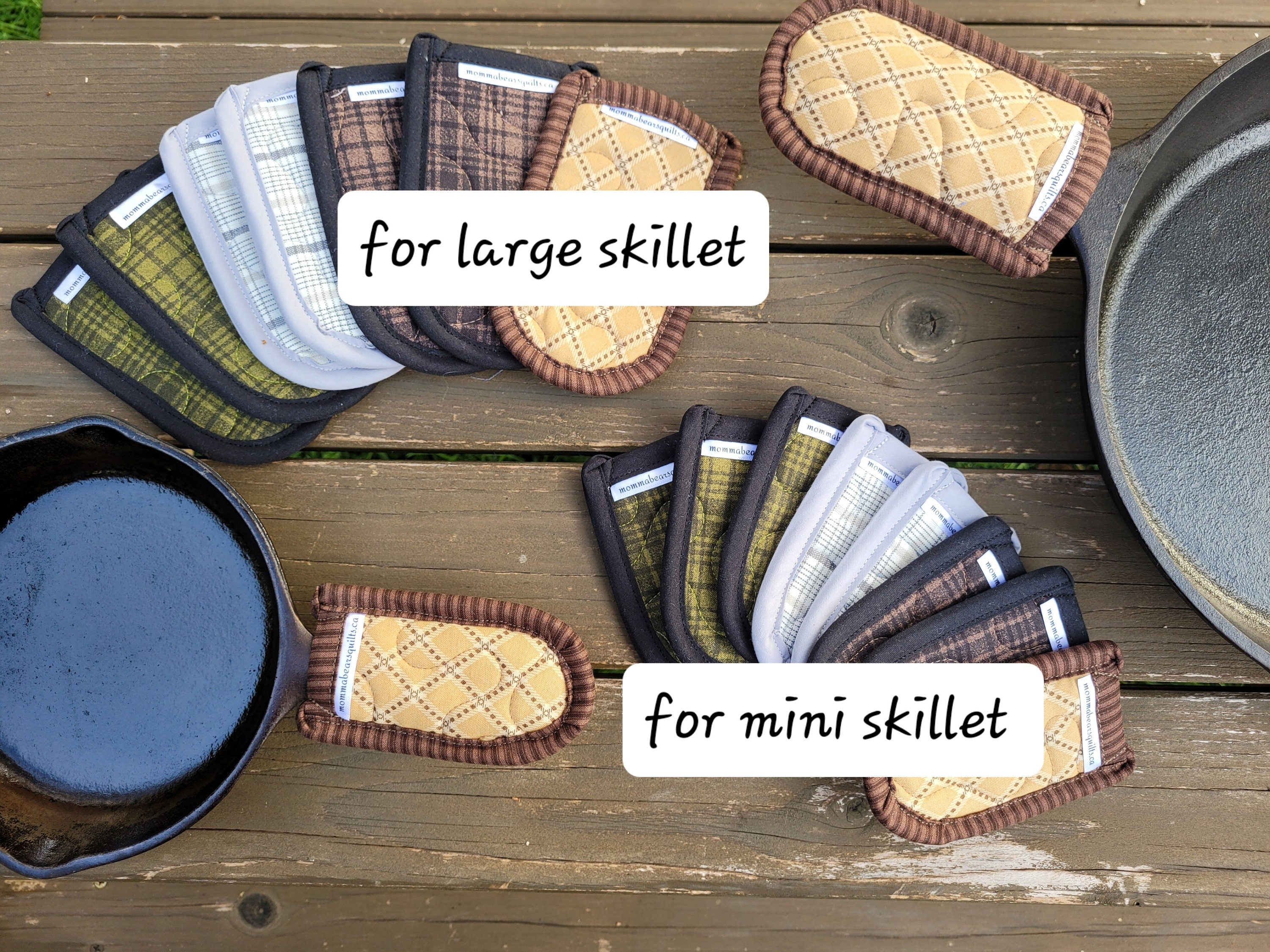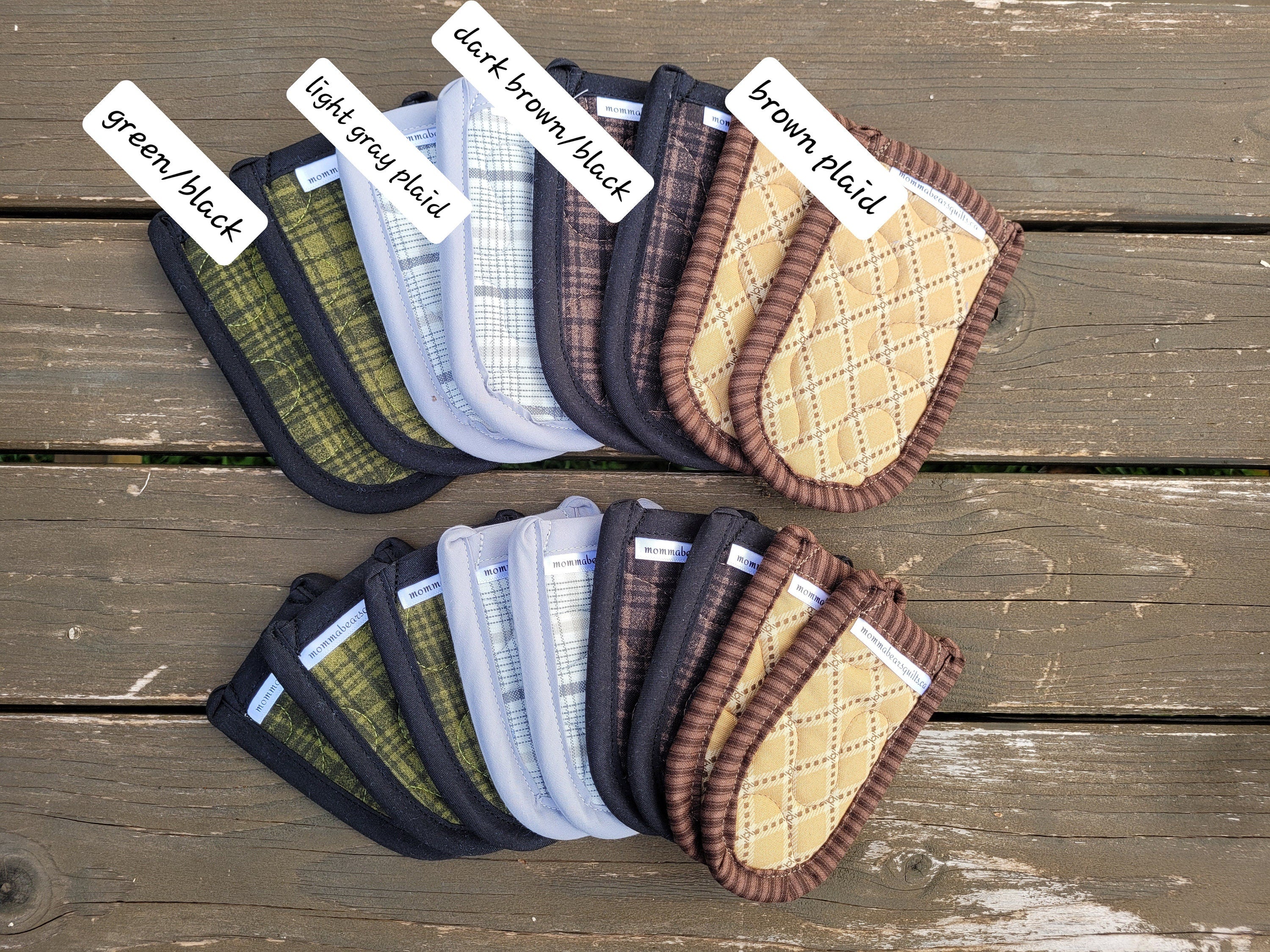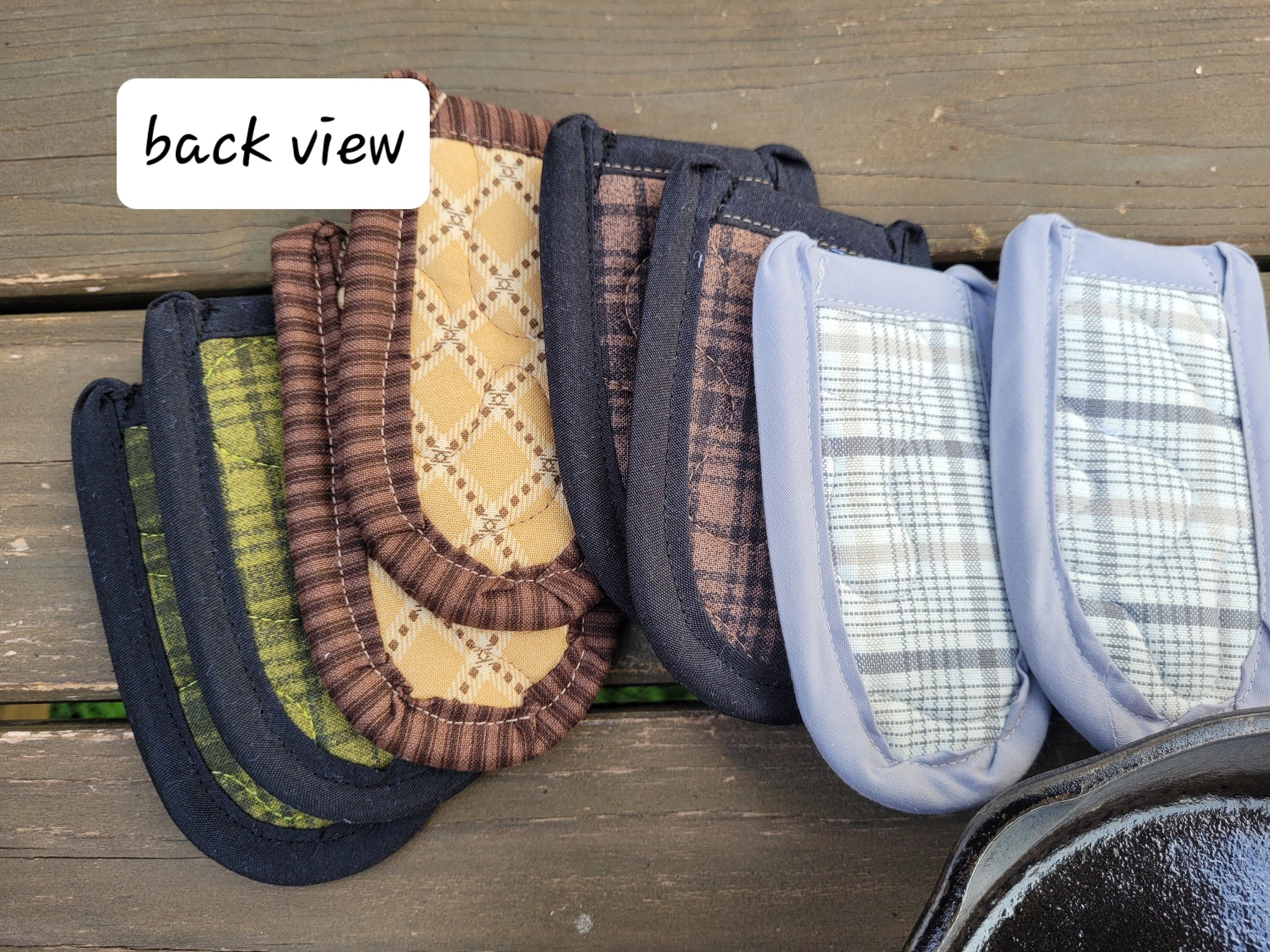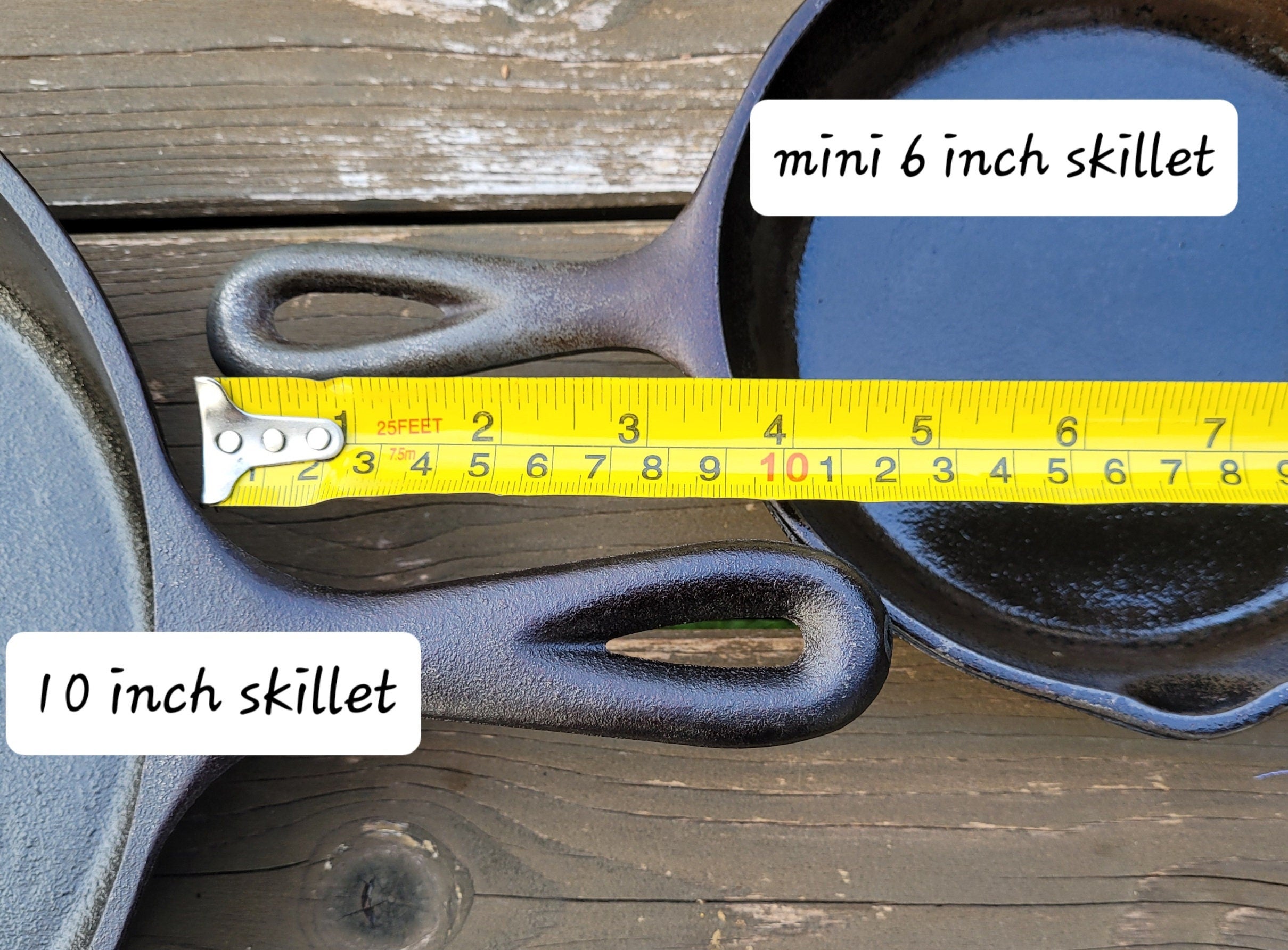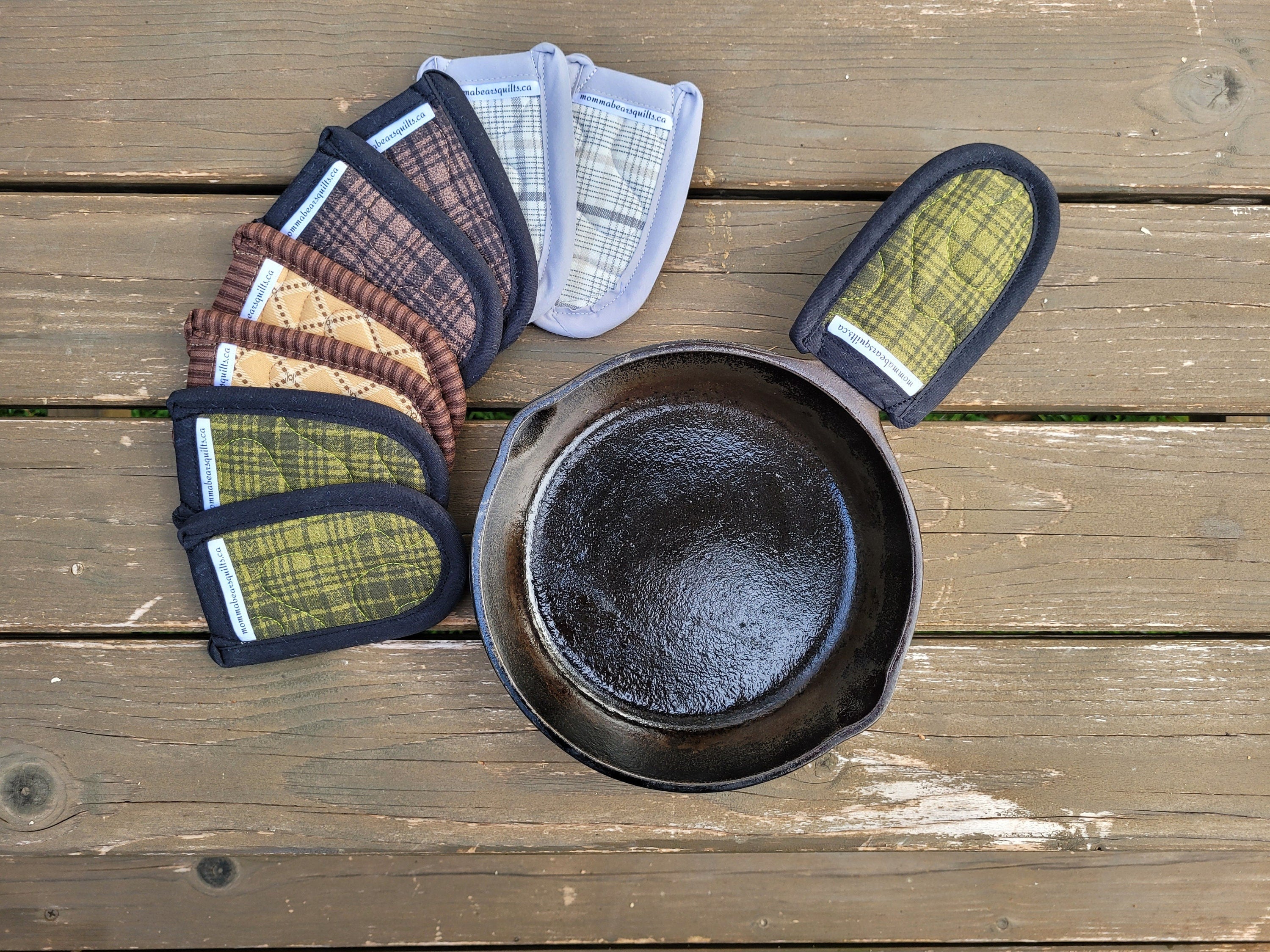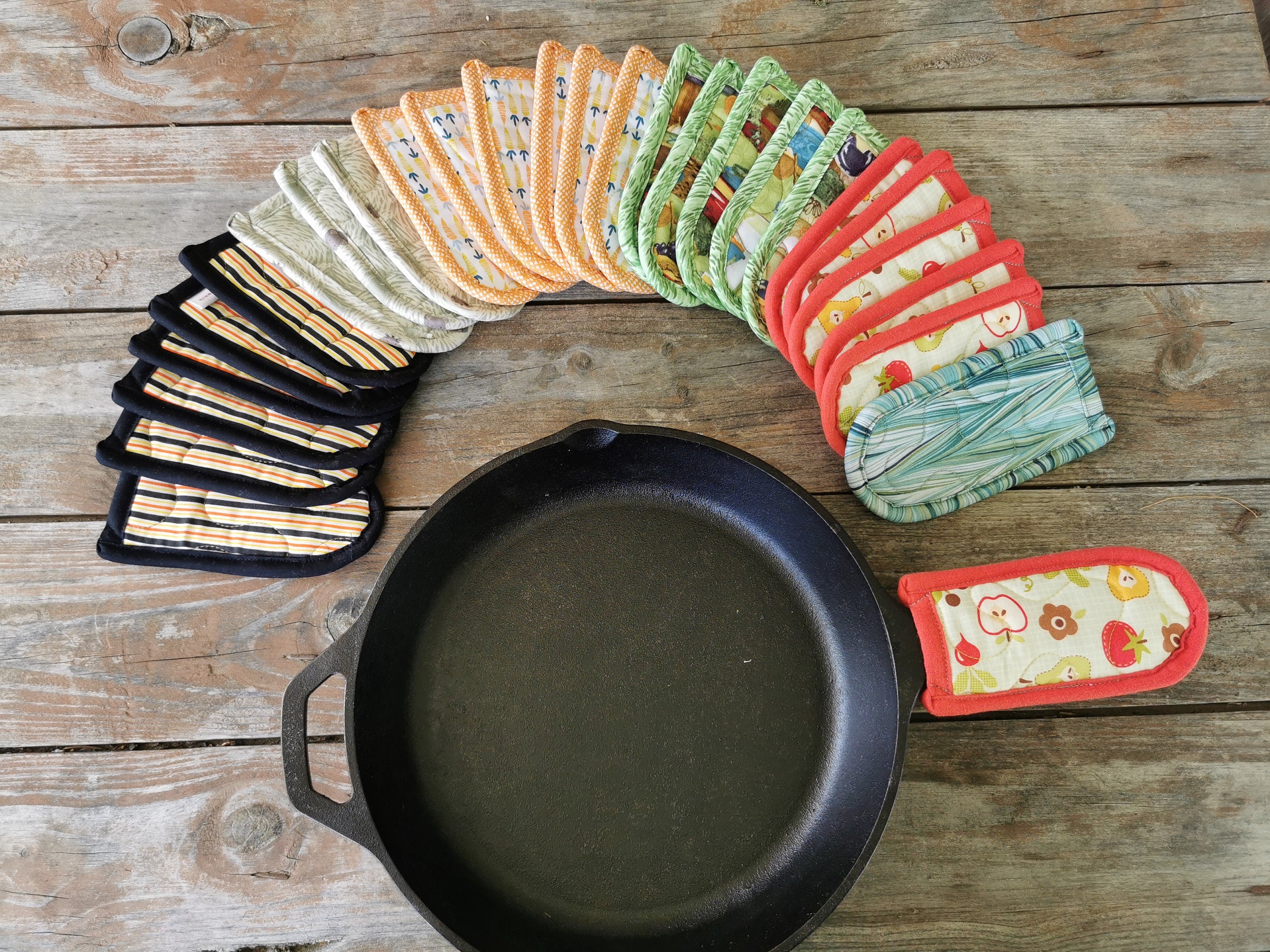 Quilted Handle Cover for Cast Iron Skillet, Hot Pad Cozy for Small Frying Pan, Quilted Potholder
---
Love to cook with cast iron? These quilted handle covers easily slip over the skillet handle for easy, safe use to protect your hands. No more oopsies if you forget to grab a hot mat before you grab the hot pan! Leave it on the pan until ready to launder, then remove and throw in with regular wash.
If you're like me, you have various sizes of cast iron skillets in your kitchen... so; here are the two handle cover sizes that work well for me and are available, ready to ship!
The smaller handle cover shown is made specifically for mini skillets. This is a new product I'm offering because it's nice to have a handle cover that isn't so big and gawky on those little pans! For reference, my mini skillet (shown) measures about 6 inches across the pan. Approximate max handle size that will fit is about 1 3/4" wide x 3 1/2" long.
The larger handle cover is shown on my 10 inch skillet. There is ample width to slip over thicker handles if necessary. Approximate usable space inside this larger handle cover is about 2 1/2" wide x 4 1/2" long.
Made with InsulBright thermal batting. Not microwave or oven safe. Not flame proof but can be safely left on the handle while cooking on a stovetop. They will shrink slightly on the first laundering, as the fabrics have never been washed, and then they will relax a bit with use.
This is a wonderful idea for a small kitchen gift, stocking stuffer, hostess gift, etc.
Last photo shows my original skillet handle covers listed here.